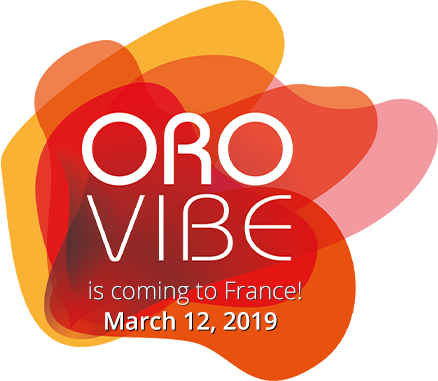 The B2B eCommerce and CRM Event for
Wholesalers,
Manufacturers,
Distributors, and Brands.
Join us for a full day of
digital transformation!
Global B2B E-Commerce has evolved into a multi-trillion dollar market. By 2020, B2B E-Commerce sales
are projected to be more than double that of global online retail sales. That's just one year away!
Businesses that get a head start on B2B eCommerce, mCommerce, and other digital strategies will have
the competitive edge.
What to Expect
B2B eCommerce is very different from B2C. Customers are increasingly demanding online shopping experiences similar to those in B2C digital commerce, but B2B merchants require specific features like offering unique pricing from negotiated contracts, displaying custom catalogs to specific customer groups, and managing eCommerce activity alongside Customer Relationship Management data.
Get insights into the latest news in B2B eCommerce
Discover how B2B eCommerce is different from B2C eCommerce
Identify which B2B features are necessary for taking your business online
Learn how trends like mobile commerce (mCommerce) can grow your business
Get the initial steps for starting an eCommerce project
See how other manufacturers, wholesalers, and distributors are enabling online ordering for their customers
Connect with thought-leaders and fellow market players to collaborate and share ideas
Featured Speakers
Laurent Desprez

Country manager France & Belgique,
Oro Inc.

Yoav Kutner

Co-Founder and CEO, ORO

François Duranton

Co-founder, ZeTrace

Oliver Fiquet

Director of Digital Transformation,
ADDEV Materials

Jean-François Mathieu

B2B Segment Manager, UPS

Grégory Planchat

Co-Founder, Kiboko

Dimitri Exbrayat

Co-Founder, Kiboko

Emeric Koda

Sales Executive - France & Italy, Akeneo

Guillaume Sautereau

eCommerce Director at Smile Group

Cédric Maucourt

CIO et Co-Fondateur, ReCommerce

Alexandre Perrachon

E-commerce and PIM Project Manager at Synolia

Jérôme Vieilledent

CTO and Co-founder of Code Rhapsodie

MATTHIEU BOUCHOT

CTO of Expansion Agency, TBD groupe

Hassan ISSA

Operations Director, Limonetik

CHRISTOPHE DEBOSQUE

CEO, Agence TBD

Christophe Bourbier

CEO and Co-Founder, Limonetik

Marine De Sury

Project Manager, CEGRIF

Jordan Graison

Head Sales, Limonetik

Alexander Nezdoiminoga

Software Engineer at Oro Inc.

Michael Bessolov

VP of Engineering for Oro

Andrey Yatsenco

Developer and community evangelist at Oro Inc.

Marc Piroelle

Head of Digital Commerce France at Keyrus

Bouziane Hamzi

Business Analyst Senior Digital Commerce at Keyrus

Marcin Lukaszewicz

Développeur de logiciels senior et formateur Oro Inc.
Who You'll Meet
OroVibe France brings together e-merchants, solution agencies, and technology experts in
B2B eCommerce.
Business Owners
CEOs/Presidents
Marketing Executives
Sales Executives
Digital Strategy Managers
eCommerce Integrators
B2B Payment & Shipping Providers
Anyone interested in B2B eCommerce
Date/Location:
March 12, 2019
9:00 – 20:00
2-4 impasse Lamier
75011, Paris
Open Map