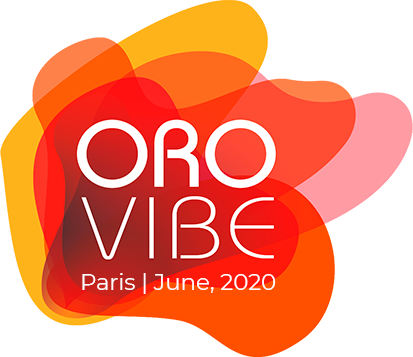 The B2B eCommerce and CRM event for
Manufacturers, Wholesalers, Distributors, and Brands

Join more than
200 attendees

Get inspired by demos
and B2B case studies

Network with peers
and industry experts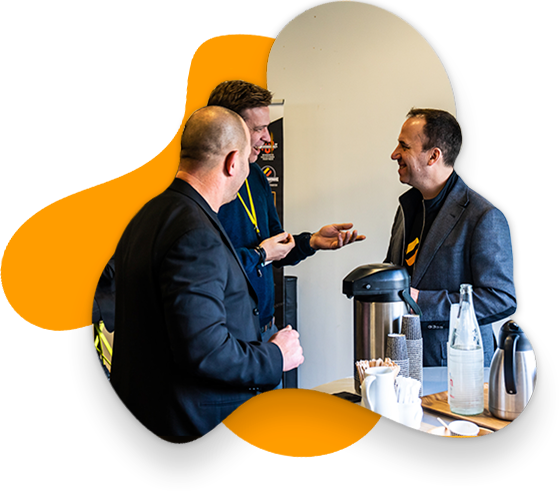 OroVibe 2020 is turning Paris into a B2B eCommerce hotspot!
Globally, B2B eCommerce has evolved into a multi-trillion dollar market with sales projected to eclipse those of online B2C sales.
What does it all mean?
First of all, B2B sellers must stay attuned to customer expectations, which tend to follow the footsteps of their B2C counterparts.
At this year's OroVibe in Paris, you can expect plenty of insightful talks and discussions touching upon virtually every area of interest, including product, technology and customer experience trends related to your industry.
Digital Transformation adopters are seeing 26% greater profitability, 12% more market valuation and 9% more revenue.

A global leader in consulting, technology services and digital transformation
Why attend?
If you're selling to businesses in any way, shape or form, it pays to stay on top of B2B eCommerce trends. Connect with peers and industry experts who'll meet you at your stage of Digital Transformation (whatever it may be) and help you with the tools necessary to advance to the next level. This year's OroVibe will reinvigorate you with a new outlook, fresh ideas and practical skills on leveraging your resources to stay competitive.
Get insights into the latest news in B2B eCommerce
Identify which B2B features are necessary for taking your business online
Learn how trends like mobile commerce (mCommerce) can grow your business
See how others are enabling online ordering for their customers
Connect with thought-leaders and fellow market players
Get a deep dive into Oro's development standards
This year's Oro system and community updates
Speakers
Laurent Desprez

Vice President General Manager, Oro Inc.

Yoav Kutner

Co-Founder and CEO, Oro Inc.

Motti Danino

COO, Oro Inc.

Grégory Planchat

Co-Founder, Kiboko

Julien Didier

Co-Founder, Dn'D

Falco van der Maden

CEO, Marello

Laurence Caron

Managing Director France, Contentserv

Elie Hosansky

Partnership Manager, PayPlug

Benoit Watrigant

Digital Officer APMEASA, Legrand

Loic Dolbeau

Head of Digital Marketing, France Air

Alice de La Chapelle

Co-Director, Expertime Consulting

Jean-Charles Bordes

VP eCommerce, Smile

Benjamin Balatin

Transformation Director, Fermob

Pierre-Olivier Brial

Deputy CEO, Manutan

Sébastien Durand

Director of Customer Offerings, KPMG in France

Matthew Roach

Digital Commerce Director, Animal Supply Company

Nicolas Cissa

Web Operations Manager, Trigano

Alexandre Perrachon

E-commerce and PIM Project Manager, Synolia

Pascal Brunel

Co-Founder and Owner, Synolia
Who you`ll meet?
OroVibe brings together various B2B experts and eCommerce professionals in one unforgettable value-filled event. Get the scoop on all the must-have B2B eCommerce, PIM, CRM and digital technologies for 2020 and beyond from a wide array of thought leaders:
CEOs/Presidents
Marketing Executives
Sales Executives
Digital Strategy Managers
eCommerce Integrators
B2B Payment & Shipping Providers
Anyone interested in B2B eCommerce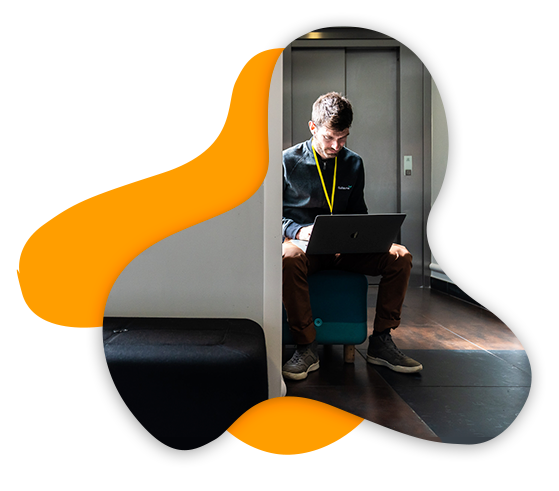 Make sure to stop by OroVibe DevBar!
Alongside the main track of the conference we will run an all-day long technology track where developers and tech-savvy attendees can meet the representatives of the core team of OroCommerce product, ask them questions and chat in an informal atmosphere.
What will you learn at OroVibe DevBar?
We won't have a strict agenda for the tech-track this year, it will be held in a very informal demo and Q&A format. Some of the topics that we encourage you to inquire about:
– OroCommerce 4.1 LTS technological advancements
– Architecture and capabilities of OroPlatform
– Customization best practices for Oro products
– Latest news and updates on OroCloud
– Improvements migration to Symfony 4.4 brings to OroPlatform
Fill in the form to pre-register for free: